Looking Back on October.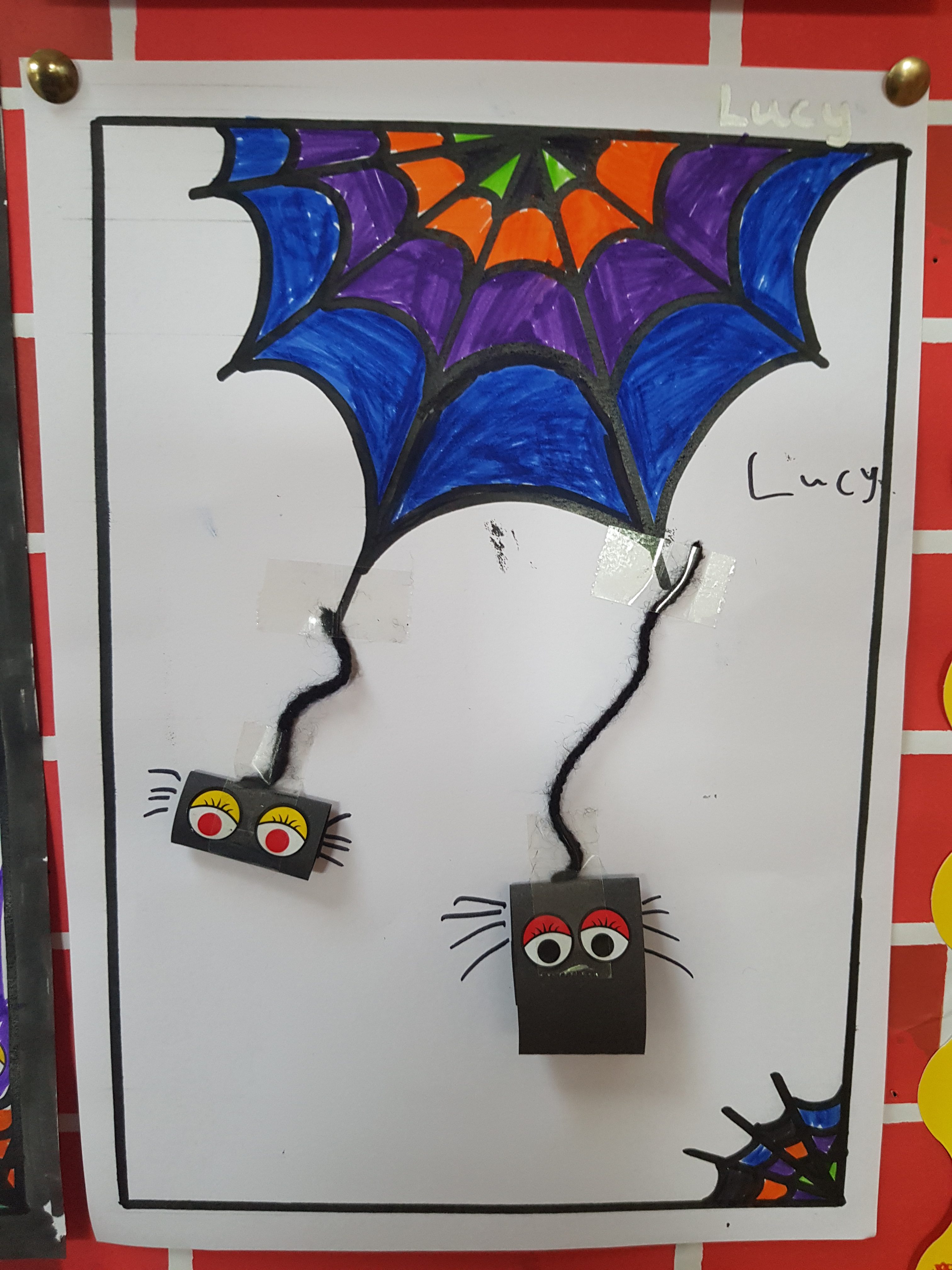 Well done to all our teachers and assistants who lead and facilitated fantastic learning activities these last few weeks. Everyone was in full flow! The children have been wonderful and much of their work links outdoor activities with literacy, SESE, SPHE, STEM and artistic creativity. Obair iontach
These Haunted Houses are for Sale! Vey expensive though, when you read the small print! Well done Third Class ! Excellent creative writing too!
Fantastic Neolithic Projects in Third Class!
Maths Week was again, a superb success with plenty of scope to exploit and link Hallowe'en with Math Strands eg Shape
First Class love witches and Maths
Rang a Dó: Spatial awareness and Tangram Shapes. Challenging but highly satisfying!

Third Class Math Week: Shape

Third Class: Identifying Environmental 3D shapes after their Math Trail around the school grounds.

6th Class testing their catapults and measuring during Math Week

Sorting and Classifying: A very important activity in Early Maths
We estimate often in our daily adult lives: eg estimating paint for home- decoration, estimating a food bill or food quantities. Estimating the number of sweets in these jars was great fun, especially when the contents ARE the prize. Ms Claire really enjoyed promoting this activity during Math Week. Kids of all ages loved it!

You will notice that the youngest winners won the largest jars ! Maith sibh! What a delicious prize……
These letters are more important than any letters that will be written this month….or in December! Taking care and thinking of all our elders who are feeling lonely in nursing homes is so important. These letters will brighten their day, we hope! Well done to all our Fourth Class pupils, all of whom took such great care with these letters and special thanks to Mr Damien for including this important activity in his SPHE programme.
Engagement with St John's…..
FIFTH CLASS PROJECT WORK : Looking at the Normans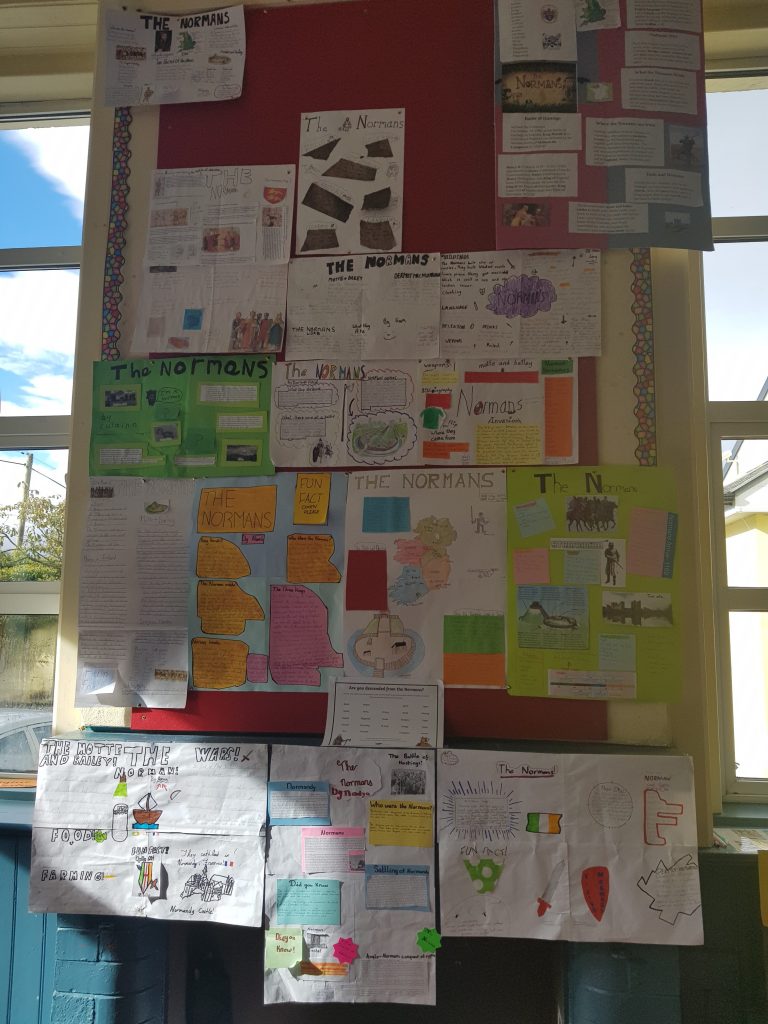 MANGAHIGH Math Winners: Here are our top scorers from Rang1 and 2 and Rang 3 and 4. Maith sibh and well done to all the other pupils who participated online for Maths week. The prize baskets (daffodil bulbs, sweets, pops, mugs etc) had a distinct Hallowe'en twist as did many of our other activities in October. Sure, why not? We all love Hallowe'en and Autumn.
Aistear at it's finest. Junior Infant pods loved constructing their haunted houses and they put in a lot of effort and 'outside the box' creativity ! They constructed "creaky staircases" "roofs with bats living in them" '" a disco-ball in the "sitting room with disco lights" " escape doors" " broken glass-panes" " nice ghosts" …. ! The project lasted a week and they had great fun building their Creeeepy Streeeeet!
Here are some photos of Hallowe'en art /costumes from all the classes. Well done everyone!
Rang a Ceathair, gléasta suas.
Ms Ann Mustard

How long can you hold your arms up, Countess Adrienne?
The Claw Machine! What a super outfit!
Cheese and grapes!

Strawberries!
Flour Dough Monster?

Rang a hAon Recipes
Many thanks to our parents, as always. We couldn't do it with out your support!