Gradam Rang a Sé, 2022
Bhí an-lá againn, ag Céimniú Rang a Sé, an Déardaoin seo caite! Seo cúpla griangraf ón lá speisialta agus ón turas scoile iontach a bhí acu an lá dar gcionn! We had a great day at the Sixth Class Graduation, last Thursday. Here are some photos of their special day and of the school tour the following day.
They are a fantastic group of young people and everyone in Caherleaheen wishes them the very best for the future. The Graduation ceremony itself was extra special this year. The staff put a lot of effort into making sure that the hall set-up, gift presentations and catering was top class! The pupils were excited! They had prepared well for the ceremony and Fr Séan, as always, put everyone at ease when he arrived. Mr Damien spoke glowingly of his class. He had taught them for two years.
Parents made this graduation extra special. Their kind words and generous acknowledgments of all our staff and their children's happy experience in Caherleaheen made each one of us proud.
The Tunnel of Fame was great fun! The younger children just loved being given an opportunity to cheer Sixth Class and to say goodbye in the yard while signing school shirts. Teas and treats gave every parent a chance to have a chat with each other and staff.
Finally, Sixth Class headed off water-boarding for the afternoon. But, first they said good-bye to all the kids and staff. Smiles all around!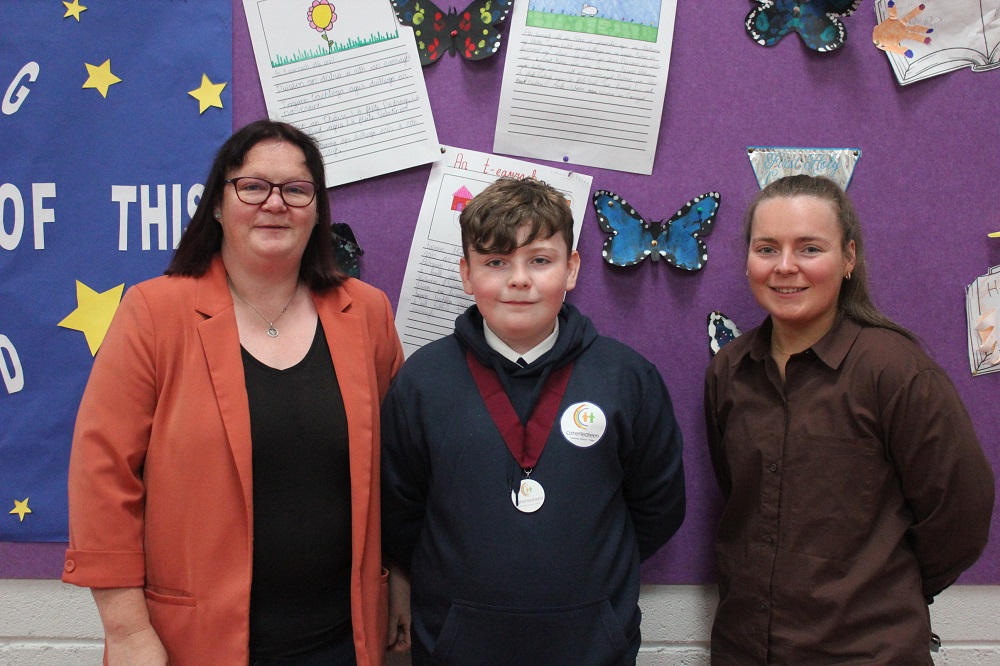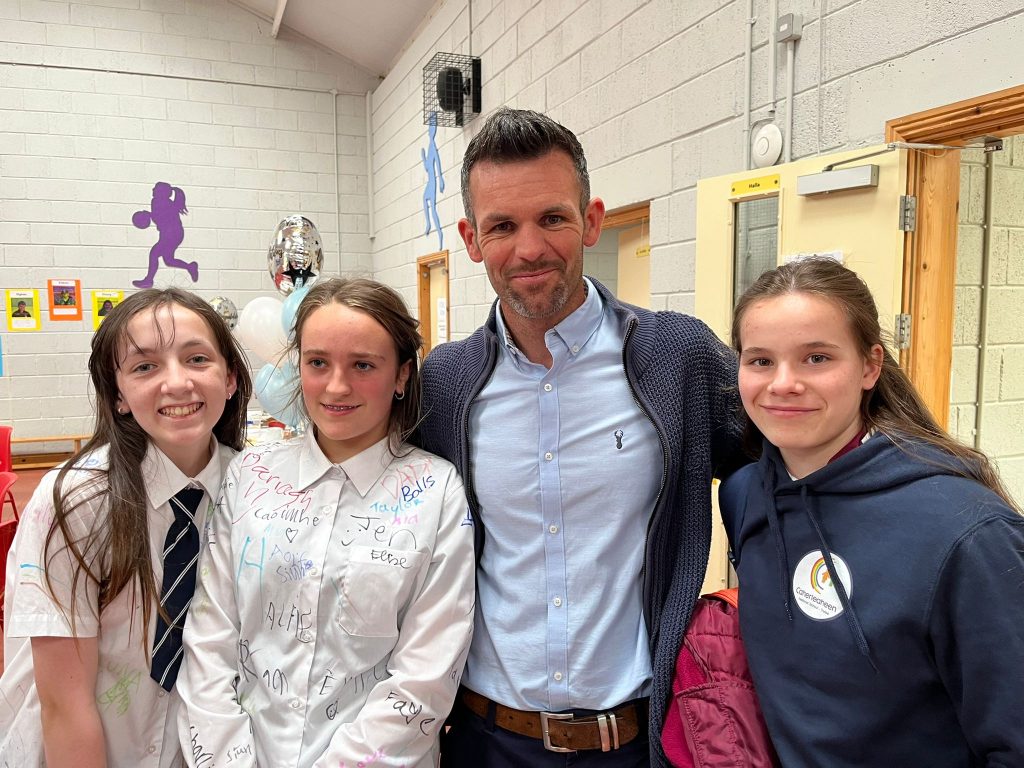 Part 2!
Water-Boarding
Part 3: School Tour on Friday!